Would you enjoy being a part of the Breeze Thru Team? Read more about our company to find out!
Values, Vision and Mission
Values- who we aim to be
We strive to seek out and develop team members with an interest in Professional and Friendly values
Vision- what we aspire to achieve
Day in and day out, we focus on being an excellently run car wash company that prepares people for the future and provides for the community.
Mission- how we get it done
We empower and trust the right people to be successful in their role by washing a lot of cars.
At Hire
Starting wage of $17/hour ($18 in Longmont)
Paid Sick Leave
At 90 Days
Training Raises (Earn up to $4/hour more within 15 months!)
Paid Time Off
Health/Dental/Vision Insurance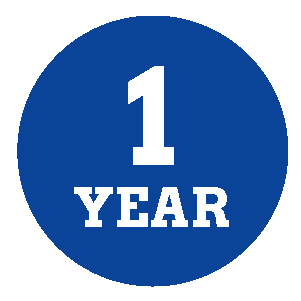 Additional Benefits
Extensive Training
Opportunities for Promotion
Discounted Employee Housing
Unlimited Wash Pass
Breeze Thru Foundation Fund
ANTI-DISCRIMINATION POLICY
Breeze Thru Car Wash is an equal opportunity employer that is committed to diversity and inclusion in the workplace and complies with all applicable federal, state, and local fair employment practice laws. Breeze Thru Car Wash strictly prohibits and does not tolerate discrimination against employees, applicants, or any other covered persons because of race, color, religion, creed, national origin or ancestry, ethnicity, sex, gender (including gender nonconformity and status as a transgender or transsexual individual), age, physical or mental disability, citizenship, past, current or prospective service in the uniformed services, genetic information, or any other characteristic protected under applicable federal, state or local law. All Breeze Thru Car Wash employees, other workers, and representatives are prohibited from engaging in unlawful discrimination.
This policy applies to all terms and conditions of employment, including hiring, recruiting, promotion, termination, layoff, recall, leaves of absence, compensation, benefits, training, and apprenticeship.
Breeze Thru Car Wash complies with the Americans with Disabilities Act (ADA), as amended by the ADA Amendments Act, and all applicable state or local law. Consistent with those requirements, Breeze Thru Car Wash will reasonably accommodate qualified individuals with a disability, if such accommodation would allow the individual to perform the essential functions of the job unless doing so would create an undue hardship.
AGENCY/RECRUITER POLICY:
Breeze Thru Car Wash (BTCW) has an internal Human Resources and Talent Acquisition department. Generally, BTCW does not use the assistance of placement services or professional recruiters (collectively referred to as "Recruiters"). Accordingly, such Recruiters are hereby specifically instructed not to contact any BTCW employee in an attempt to present resumes or to discuss a candidate. To be clear, BTCW will not consider unsolicited resumes or candidates from Recruiters. BTCW will not pay a fee for any placement that might result from an unsolicited resume or contact. Prior to presenting candidates to BTCW, Recruiters must have a valid, fully executed contract for service, written approval from BTCW's Human Resources and Talent Acquisition department, and the Recruiter must be responding to a specific job opening. Again, BTCW will not pay a fee to any Recruiter that does not have a valid contract with BTCW.